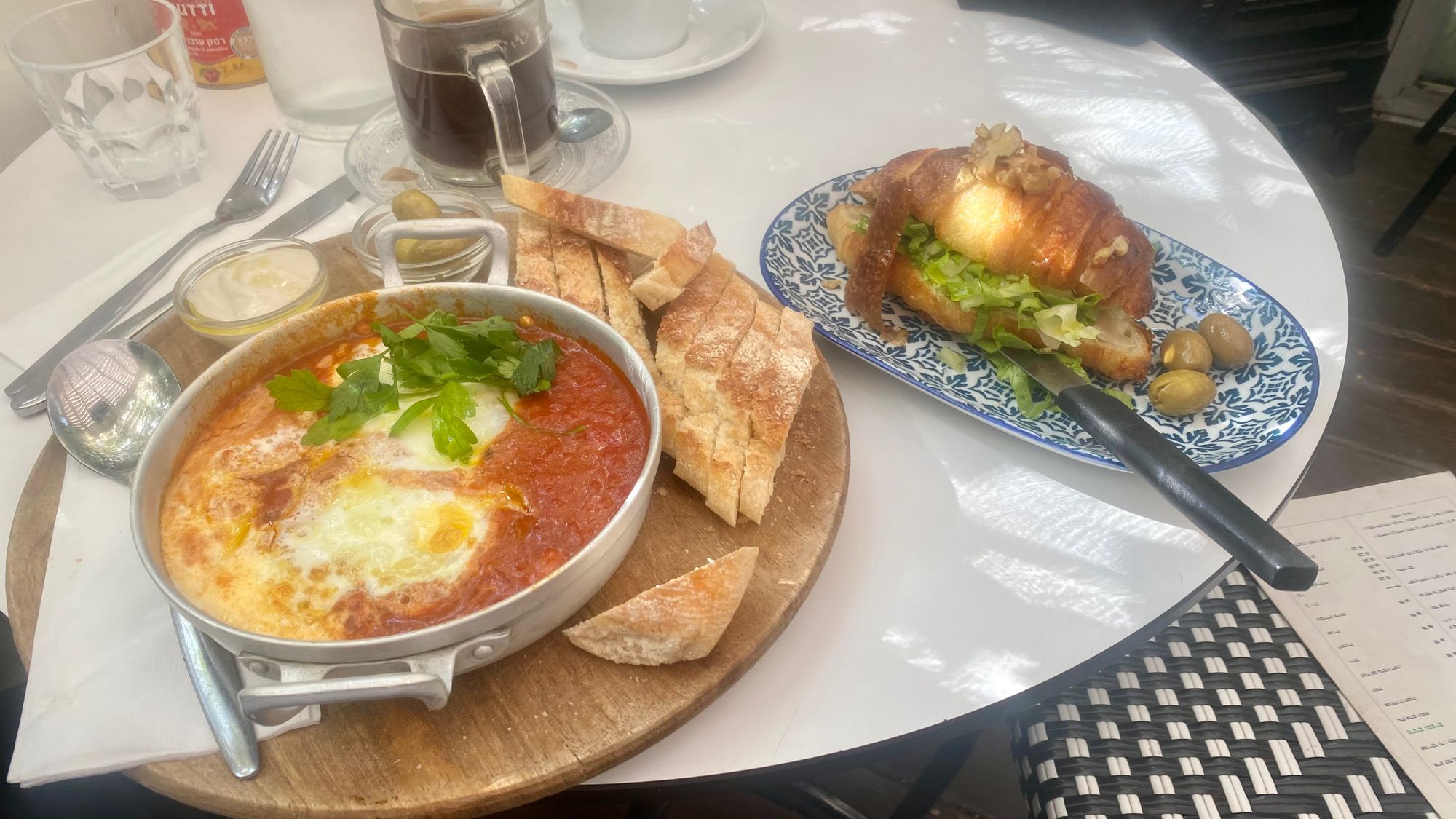 After more than a year and a half since the beginning of the Covid pandemic, my husband and I have finally come to Israel once again. As we landed at Ben Gurion Airport, I literally stood still in tears with deep gratitude that I have been so fortunate to have survived Covid and to be able to travel once again to our homeland, Israel.
Simply sitting in a café in Jerusalem, or in Modiin (which has been built up so much over the past year and a half), every one of my senses is overwhelmed– the sights, the smells, the tastes! Somehow, many of the dishes seem to be to have developed from "my mom's kitchen". What I mean by that is that when I look at and taste the delicious foods, I can see the traditions of the past and how they have evolved through the years and into the future, into our homeland, the State of Israel.
One morning I took a walk through the neighborhoods of Jerusalem, and landed at a quaint, neighborhood café. From the outside, you would think it is simply an old Jerusalem home, but in fact, as you enter, you can see how the old home has been transformed so beautifully into a café with such charming character. I ordered a cappuccino (the coffee here in Israel is such a treat!) and a hot croissant with a thin slice of fresh Gouda cheese, lettuce, walnuts, and soft white goat cheese. The flavors melted together so deliciously, and I was instantly reminded of the soft white cheeses that my mom's family made in Hungary, and indeed in all over Eastern Europe. The walnuts (so fresh!) just brought to my mind all the tasty Hungarian pastries made with walnuts. And yet, there was a Mediterranean flavor and also a modern touch to the dish, which was served with fresh olives on the side, of course.
I am looking forward to trying so many new dishes at many restaurants throughout Israel, because for some reason, I am realizing so vividly how the past impacts our future – even in the new, delicious, and beautifully styled foods that we enjoy.